I had to make it to my Thailand vacation (yes, I am going). The adventurer in me was curious about what was involved in crossing the border to catch my flight out of Hong Kong International Airport.
My flight is early on February 7, so I booked a private cross-border car from Hong Kong and planned to stay the night.
I was picked up at 8 am on February 6 from Dongguan. The standard border crossing forms were presented; however, a health check form was included.
Along with my name and basic information, the health check form asked if I had come in contact with anyone from Wuhan or Hubei, had a fever or felt ill. Since the motion sickness I felt from being in the car did not count, I checked "No" to all.
I thought about the amount of faith put into a piece of paper, when trying to minimize a worldwide outbreak.
The emptiness of the open road had a surreal feeling, with little to no cars seen. The police set up a barricade at the highway tollbooth when entering Shenzhen. The line of cars was short with two tollbooths open and only a few cars ahead of us. Police checked the temperature of the driver and passengers before waving us through.
The border crossing at Shenzhen Bay was surprisingly quick and painless, considering it was the only land border crossing open in Shenzhen. Before entering the crossing area, the car stopped again. Officials checked the temperature of the driver and passengers and collected the health check forms. After a thorough examination of the forms and no one showing signs of a fever, the car was waved through.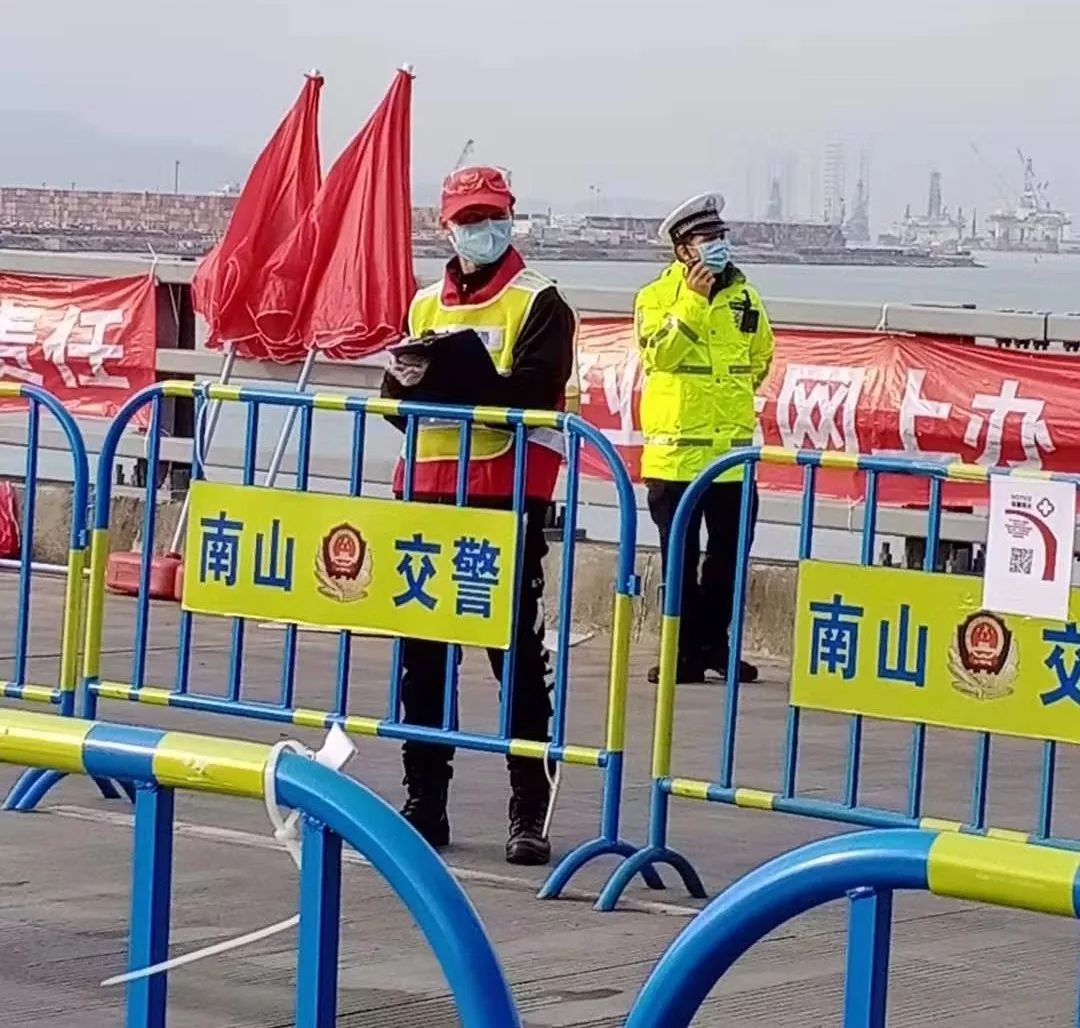 No one was in line at the border check, and the woman at the desk almost looked happy someone was coming. I handed her my papers, and my passport was stamped. I was the first passenger to the pickup area and even beat the driver.
Once going through the Mainland inspection, we were greeted again by temperature guns at the Hong Kong inspection. I was given another health form to fill out, which was similar to the first. This time an official asked the driver and passengers the same questions on the form.
"Have you recently been to Wuhan or come into contact with anyone from Wuhan?"
"Do you feel sick or have a fever?"
A confident and swift "No" was all that was needed to be waved through into Hong Kong. The trip took close to 2 hours and 15 minutes from Dongguan to our destination in Hong Kong.
Starting Saturday, February 8, Hong Kong is implementing a mandatory two-week quarantine for all visitors from Mainland China Carrie Lam, Hong Kong Chief Executive, announced on February 5.
The question now is, "How does one return to Mainland China?"