[Warning!] Typhoon Nida Expected to Hit Dongguan Hard Tonight
At 3 pm, Typhoon Nida was estimated to be about 370 kilometers east-southeast of Hong Kong (near 21.2 degrees north 117.5 degrees east) and is forecasted to move northwest or west-northwest at about 25 kilometers per hour, slowly edging closer to the coast of Guangdong and gradually intensifying.
It is expected to land in the vicinity of The Pearl River Estuary (between Huizhou and Zhuhai) in the morning of August 2, with mean speeds of 151 to 165 kilometers per hour.
At 11:23 am, the Dongguan Meteorological Bureau upgraded the Typhoon Yellow Warning Signal to Typhoon Orange Warning Signal, which means that within 12 hours, winds with mean speeds of 89 to 102 kilometers per hour (Beaufort force 10) are expected. All schools and kindergardens will suspend classes. This is second to the highest warning signal for typhoons that the Dongguan Meteorological Bureau can issue.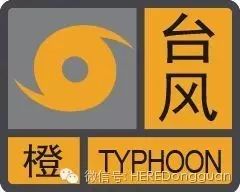 High wind with Beaufort force 7 will come around 8pm on August 1;
Storm with Beaufort force 10 (of maximum 12) and above will be in affect from early morning to noon on August 2;
Maximum rainfall will appear from early morning to afternoon on August 2.
Wind and rainfall will weaken from August 3 onwards.